SEE SOLUMINA SOFTWARE IN ACTION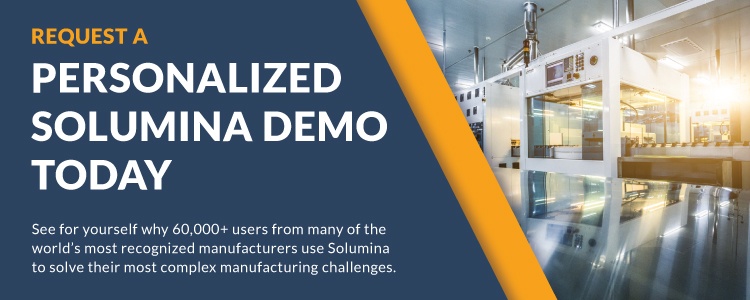 Solumina offers MES, Manufacturing Operations Management, Supplier Quality, Maintenance, Repair and Overhaul and Enterprise Quality Management; providing you improved visibility, control and velocity across your manufacturing environment.
Solumina is:
Built for highly engineered, regulated, and complex discrete manufacturing environments with longer cycle times and multiple levels of subassemblies
An out-of-the-box solution to help decrease, or eliminate, configuration and customization ratios, reducing time and costs
A proven manufacturing solution that fills the gaps where PLM and ERP systems fall short in manufacturing execution
Simply fill out the form and a solutions expert will be in touch with you shortly to schedule a demonstration.
Can't wait? For an immediate assistance, call us at 877-422-7381.
"The iBASEt Solumina suite enables full shop floor to top floor manufacturing visibility, consistent practices and continuous product and process improvement."
- Manufacturing Technology Insights Magazine [2016]