SEE SOLUMINA MANUFACTURING INTELLIGENCE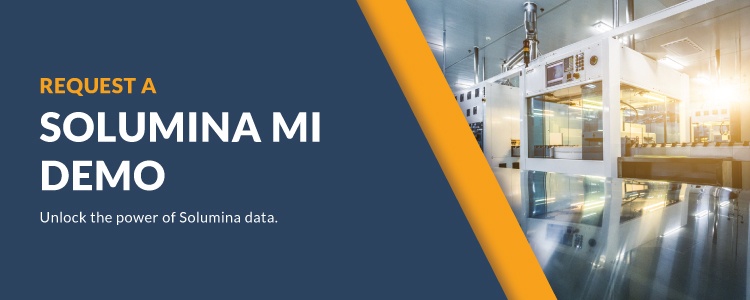 Solumina Manufacturing Intelligence gathers and synthesizes data collected in Solumina and turn it into structured manufacturing intelligence to support critical decisions.
Solumina MI:
Synthesizes data from across the plant to track performance
Allows Solumina users to use information from the Data Warehouse to build reports and dashboards
Enables an Enterprise-Wide view by blending data from third-party applications
Simply fill out the form and a solutions expert will be in touch with you shortly to schedule a demonstration.
Can't wait? For an immediate assistance, call us at 877-422-7381.
"The iBASEt Solumina suite enables full shop floor to top floor manufacturing visibility, consistent practices and continuous product and process improvement."
- Manufacturing Technology Insights Magazine [2016]